Our Team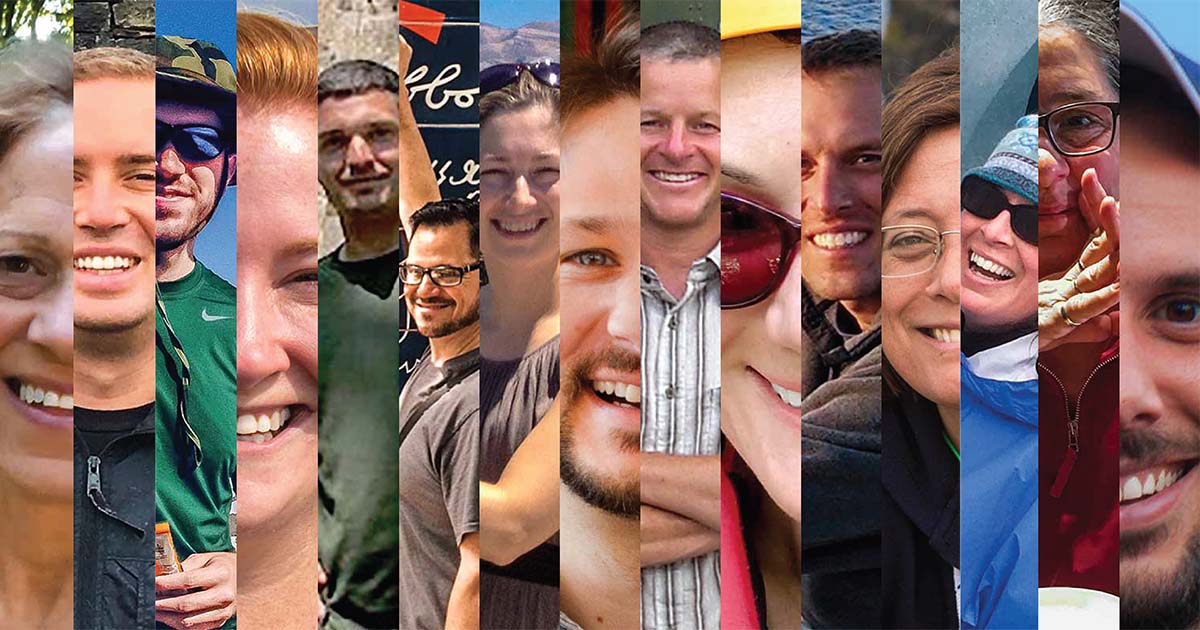 They were born for this role.
They have dedicated their lives to teaching, have traveled extensively, and want to share their passion for travel with the next generation.
Spend a minute with any member of our Program Director Team - ask them about their favorite spots, or their fondest memory of traveling with students - and you'll want to drop everything and go travel with them.
Tove Stigum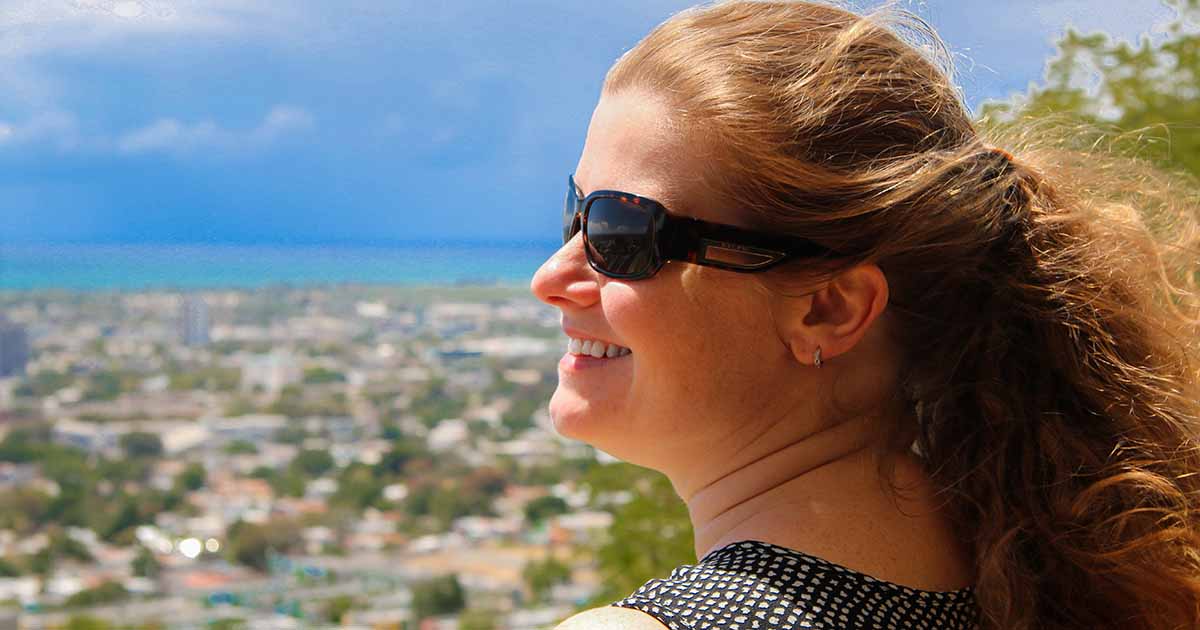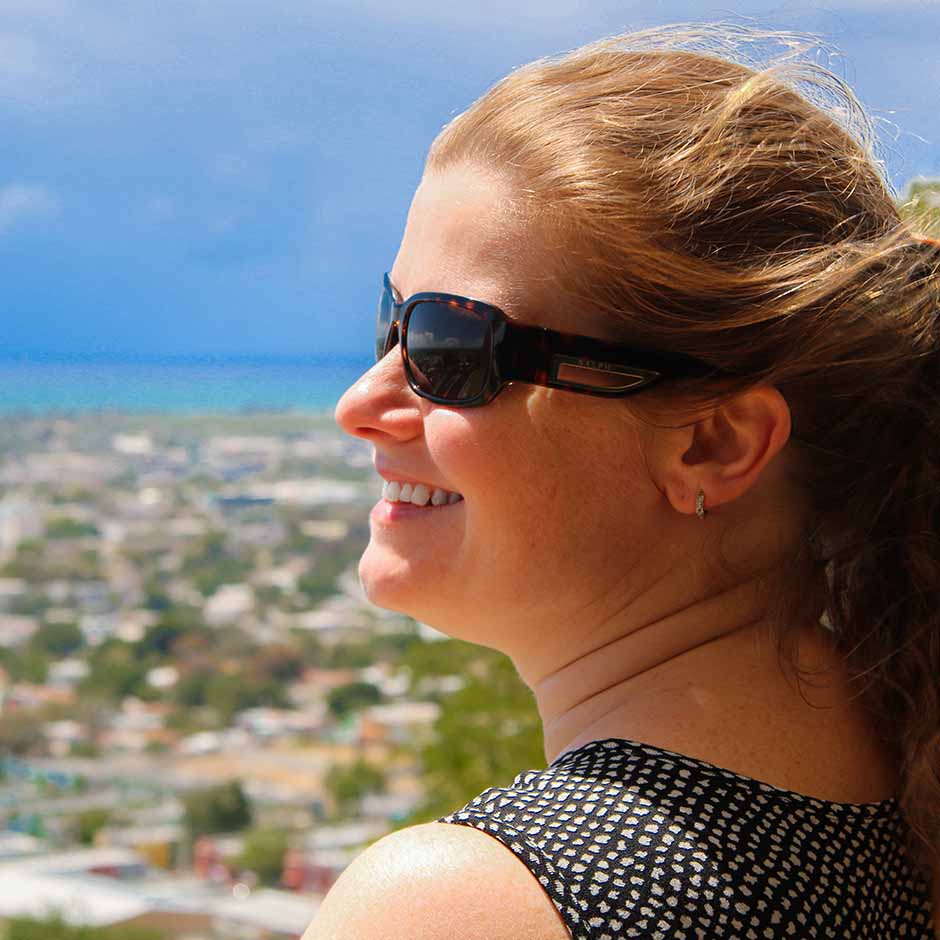 Tove grew up bilingual (English/Norwegian) in an immigrant home where visiting grandparents meant regular flights to Oslo which she now considers her second home.
While in high-school she spent a few weeks of summer living with a family in Zamora, Spain where she fell in love with the language and culture. She now has a degree in Spanish from UNH and an M.Ed. from Antioch New England and has been teaching Spanish for 15 years.
Tove is always ready for the next adventure - she was one of the first teachers to visit Puerto Rico with us, she was the first teacher to visit Costa Rica with us, and she recently spent a year in Segovia, Spain with her two children (who attended public school).
Tove's feedback over the years has been invaluable and her skills as a teacher and mentor have been inspiring. She is looking forward to traveling with you and your students, and we're confident that when the trip ends parting ways will be difficult!
Jennifer Vogelsong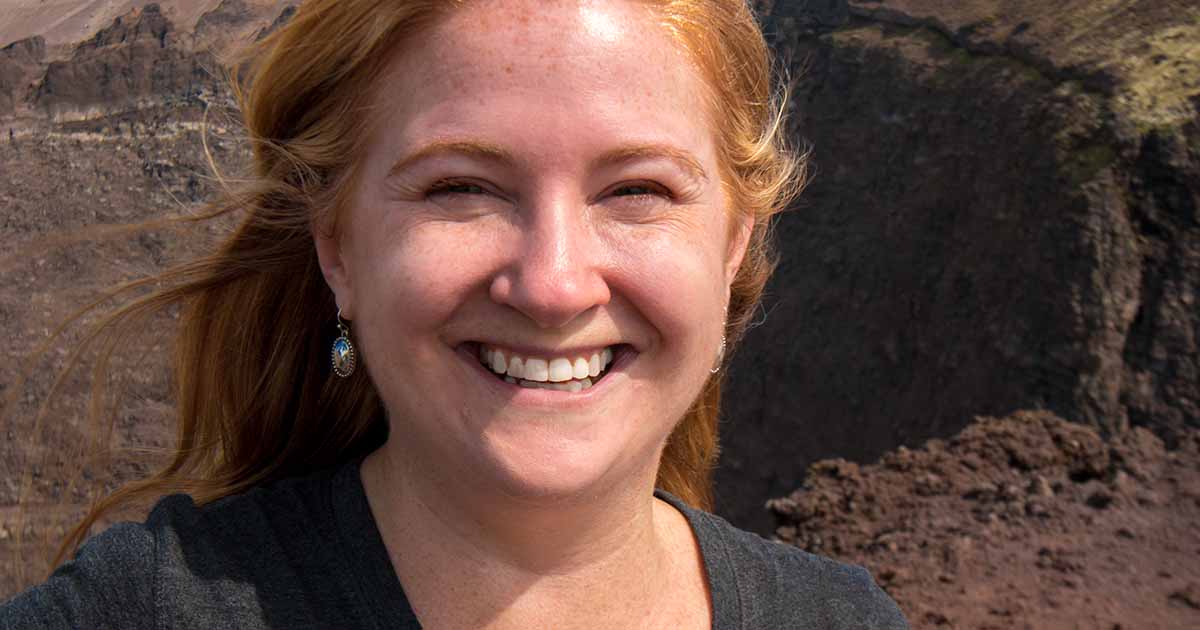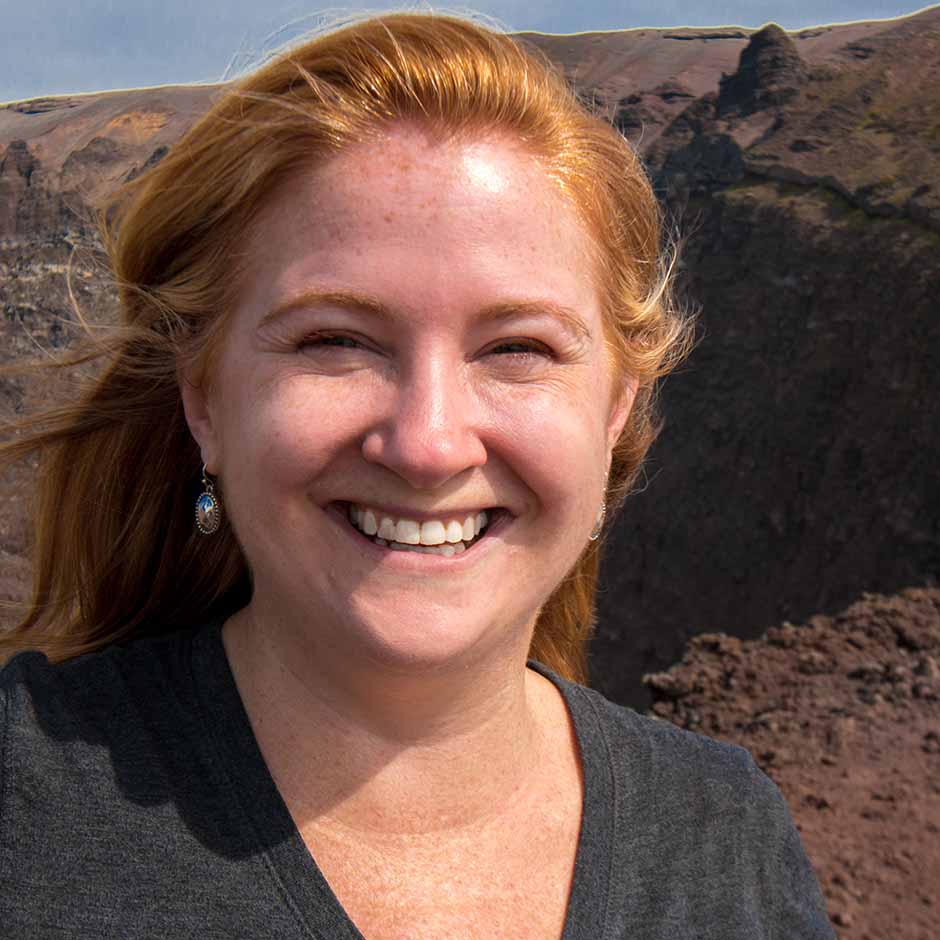 Jen's fascination with world cultures and travel kicked into high gear when she visited a pen pal in Spain during high school. It drove her crazy not understanding the language, and it blew her mind how different, yet similar, teenagers were in Europe. She returned home determined not to let her red hair and pale skin keep her from becoming fluent in the Spanish language and cultures.
While studying international relations in Washington, D.C., she spent a semester in Venezuela. She has also traveled throughout Latin America -- including Mexico, Ecuador, Argentina, Uruguay, Costa Rica and the Dominican Republic.
After a decade-long career as a journalist, she went back to school and became certified to teach Spanish. She took her first group of high school students to Puerto Rico with Students Love Travel and we stayed in touch. These days Jennifer runs a Pampered Chef business allowing her to grab every opportunity to travel as a Program Director.
Tad Williams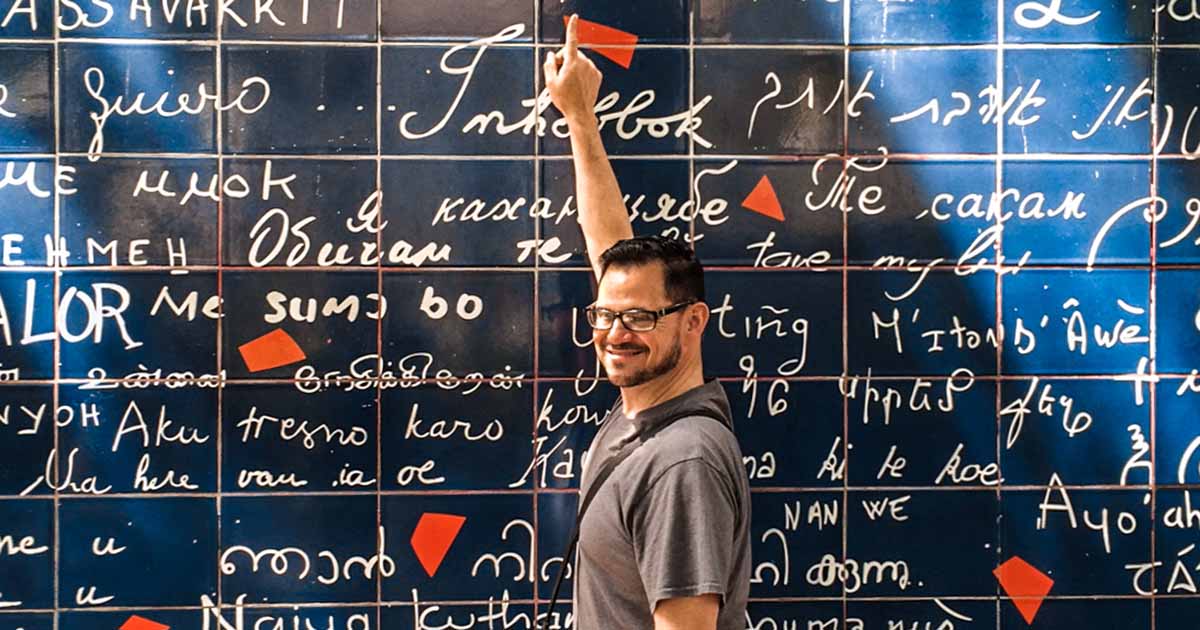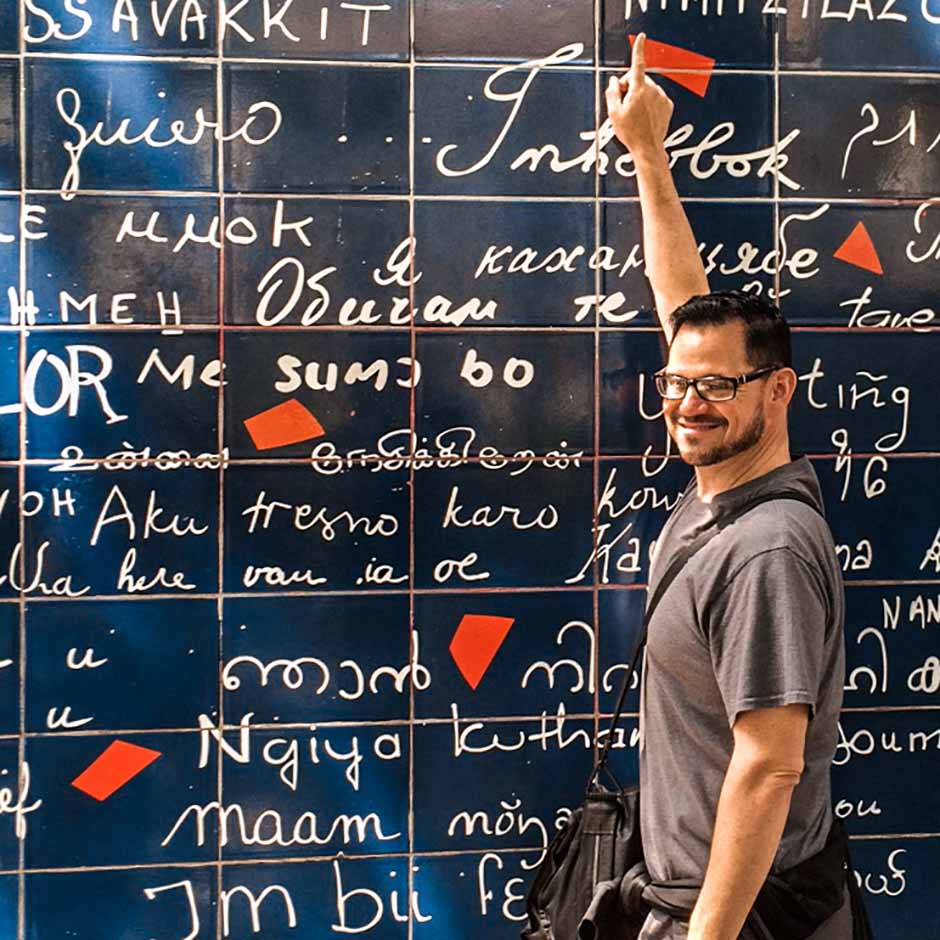 A native to the state of North Carolina, Tad studied French at East Carolina University.
In 1989 he had the opportunity of a lifetime:
He would live in Paris and study at the prestigious Sorbonne (University of Paris).
This time spent in the City of Light ignited a fire inside him for the French language and culture.
Tad received his BS in Middle Grades Education (French and Social Studies) in 1990 and has been a teacher for more than 24 years.
He helped to design an Elementary Foreign Language Curriculum for Portland City Schools in the late 90s as well as a new FLES program in the Kennebunk Elementary Schools.
Tad is currently teaching French at the Middle School of the Kennebunks in Kennebunk, Maine. Sharing his love for the French language and culture as well as his knowledge of and passion for the city of Paris brings Tad an amazing amount of joy - he has taken over a dozen trips to France with students!
Tad loves bringing the classroom to the real world and watching student's faces light up with pride when they discover all that they really can do. Vive la France!
Alexandra Place

When she's not off running Marathons Alexandra teaches French and Theory of Knowledge at Fitch High School in Groton, Connecticut. Simultaneously she's an I.B. (nternational Baccalaureate) French Examiner...